Gareth Kantor
SA health care is in the throes of fierce debate about massive proposed structural and payment changes. Don Berwick, founder of the Institute for Healthcare Improvement, knows a thing or two about funding it. During the Obama administration, he presided for a time over the biggest health care payer in the world – the Center for Medicare and Medicaid Services (CMS) – 2018 spend $582 billion.
Value-based compensation (VBC) and the provider-payer split are health care reform essentials in many places, including SA, but Berwick takes what seems to be a minority position against. In Berwick's view…
Complexity is the enemy. VBC involves complicated calculations about how to pay, which lead to gaming and distraction.
These formulas also represent reductionism, focusing only on what we can measure; health and wellbeing lose out as hard to measure end goals.
The psychology of this system is off base – treating health care workers with carrots and sticks. Paying incentives to do the right thing is embedded in traditions of payment and management but payment should primarily be a support system – encouraging activities that we wish to emerge.
At the individual level, just pay salaries to people for coming to work. Use management, psychology, and supervision to help them do a better job. If they screw up – fire them!
Berwick says that in any group of professionals, we find a small number of "heroes", people leading the way, with financial incentives the last thing on their mind. We also find people not doing their job, who must leave. The rest – most people – come to work and try to do well; they need support and encouragement to do better. This is the job of leadership. Using incentives is demoralizing to the "good-hearted" middle – it creates competition, jealousy, niggling arguments, dissimulation, gaming.
Just hand over the money?
According to Berwick, the money should be in the form of pooled, aggregate budgets to be managed by organisations that accept responsibility for populations. Those organisations should be watched closely – to ensure no skimping, and "high quality" – can we measure this?
In SA, block grants to provinces do not seem to have generated a high quality, accountable public health care system. Leaving aside the issue of shortfalls in the amount of funding, is this form of funding create insufficient motivation to provide care, and to improve? Berwick argues that this is a management issue not an incentive issue. Managers must direct attention to work that needs to be done. Again, people not doing the job must leave.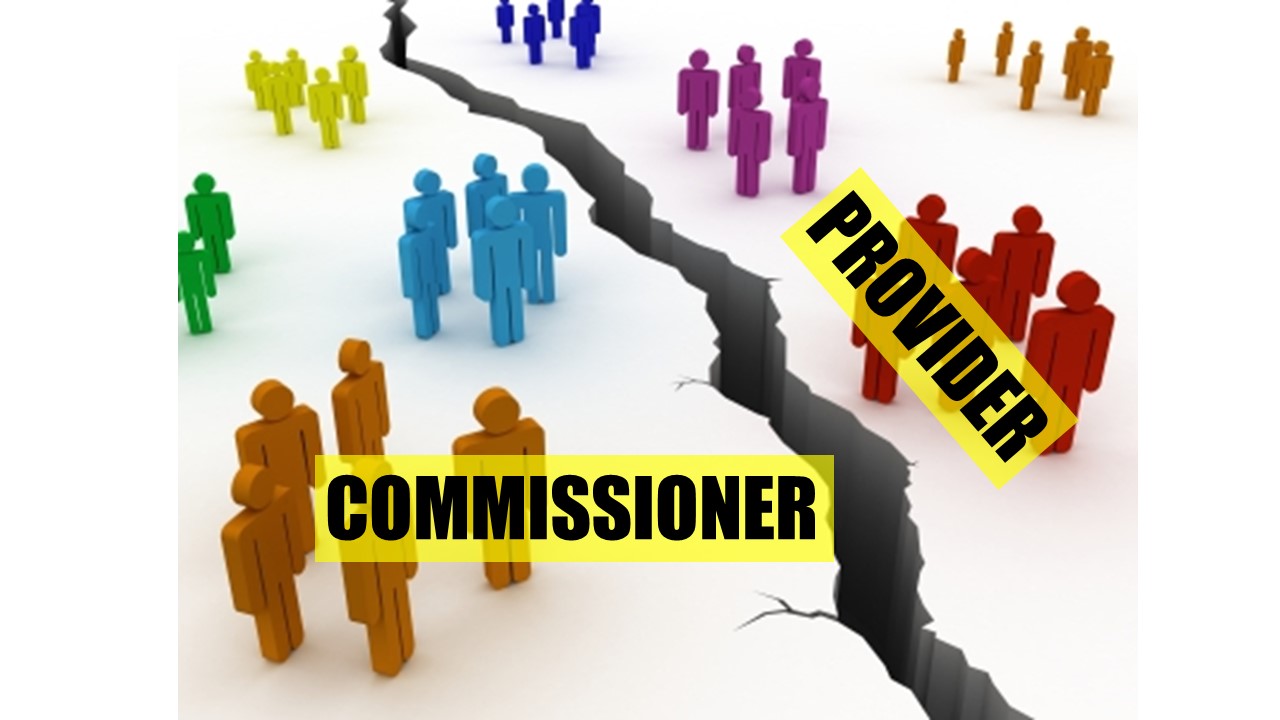 The NHI bill mandates a purchaser-provider split. In the UK NHS, an attractive model for some South African policy makers, the purchaser, at arm's length, devises financial levers for commissioning care from providers. But the NHS is also increasingly the subject of criticism about inadequate access and quality. If not financial schemes then what? According to Berwick, it is best to consider a partnership, not a split. Providers and payers are both stewards of public health, and of resources, and should be accountable for costs and health outcomes, in a collegial manner.
Last words
SA policy-makers devising new health care payment mechanisms should be aware of potential, and existing, financial incentive-based obstacles to a high-performance health care system, especially those that demotivate professionals. Competition can be healthy, but also destructive, value-based measures and competitive mechanisms are possible but likely to be complex, bureaucratic scrutiny can become overbearing, and misunderstanding between funders and providers can easily be the norm.
How does the proposed NHI manage these challenges? Can Berwick's endearing take on human nature and professional motivation, and encouragingly simple funding concepts be translated to the real world, in SA or elsewhere? His focus on management and leadership addresses the core problem of our health care systems in South Africa. We should take note of his admonition to dismiss those incapable or unwilling to do the job. This adds a dose of realism to what some may consider an idealistic view.